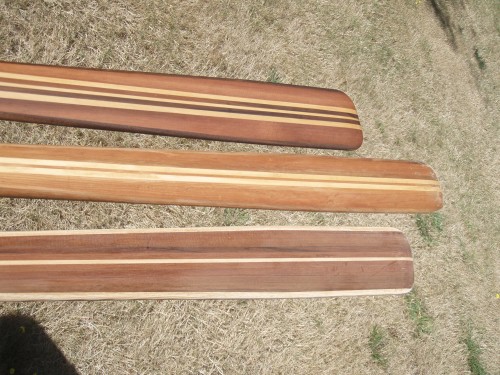 Laminated paddles are 5 layers through the loom, one layer tapered for the blade, and hardwood edges for a total of 9 layers.  Each piece is milled to dimensions before the blank is glued up.  In the photo, you can see thickness variations and color variations to the layups.   Epoxy filled tips are standard.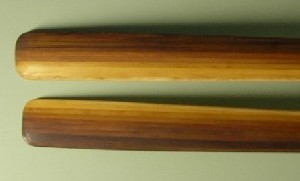 This photo shows the color variations.  The paddle was made from cut-off of many solid paddles, arranged by color from light to dark.  It is all western red cedar.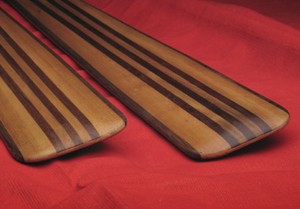 Finish is an epoxy base followed be three to four coats of spar varnish.  The surface is then rubbed with 000 steel wool.  This gives a good grip by removing the gloss from the varnish.  Varnish is a little harder and more durable than oil.